Fully Integrated Capabilities
From steelmaking to machining, ELLWOOD City Forge Group can provide the products you need when you need them.
We are proud to share that all of our steel is produced in the United States. Only the highest-quality steel ingots are used to produce our open-die forgings.
Over 100 years of forging experience are coupled with the latest innovations in open-die forging. We produce forgings to satisfy customers in critical industries and to the most stringent specifications.
Why Choose ELLWOOD City Forge Group?
Commitment to Safety

World Class Open Die Forgings

Over 100 Years of Forging Experience

Superior Due Date Performance

Competitive Pricing

Unsurpassed Metallurgical Expertise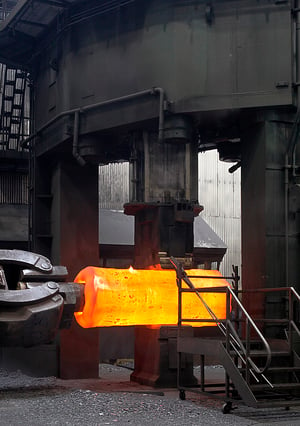 Steelmaking
Vertical integration means that we can procure our carbon, alloy, stainless, nickel, and aluminum raw material all within the ELLWOOD family!
Aluminum
Our Aluminum team is dedicated to meeting the highest expectations of our customers.
Forging Presses
Ellwood City Forge Group operates three forging presses at two facilities.
Heat Treat Facilities
ELLWOOD City Forge Group has state-of-the-art heat treating equipment necessary to deliver the demanding mechanical properties that our customers specify.
Machining
If you require a rough machined forging, we have extensive machining capabilities.
Torch Cutting
If your part requires precision torch cutting, look no further than ELLWOOD City Forge Group.
Metallurgical Support
Our experienced metallurgical engineers possess a vast understanding of the microstructure of heavy metallic sections over a large range of chemistries, sizes and geometries.
Quality Certifications
We have the critical quality systems in place to meet your tightest specifications.
Diverse Product Offerings
---
Our 100 years of forging experience coupled with the latest production techniques ensure that you get the quality product that you require. Our superior due date performance ensures that you get it when you need it.