High Tonnage Presses
ELLWOOD City Forge Group operates three forging presses at two facilities. We have the capability to forge products in weights up to 70,000 pounds, lengths to 57 feet and diameters to 135 inches.
Open Die Forging Presses
1500 Ton

4500 Ton

5000 Ton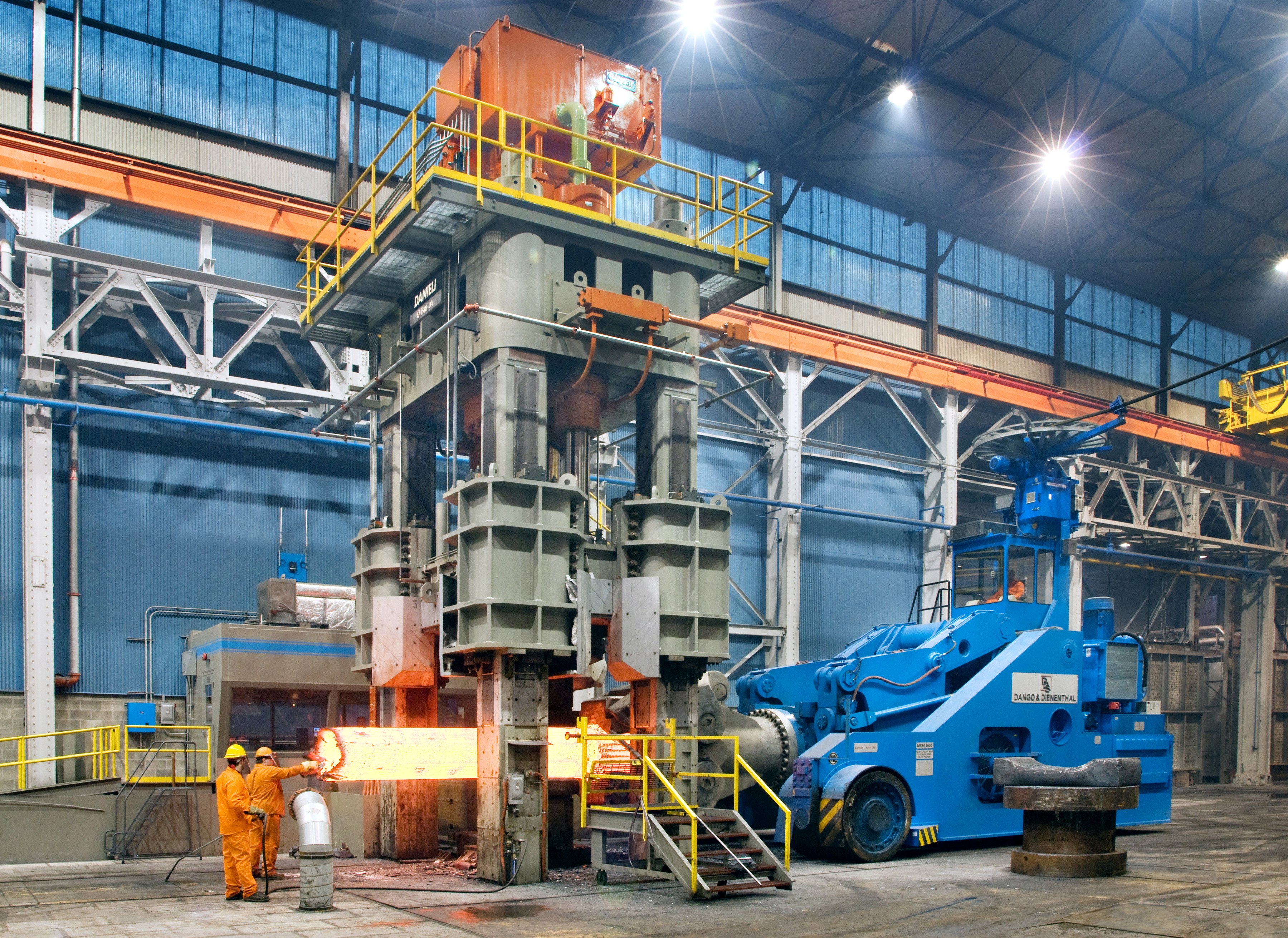 1500 Ton Press
The Demag press is a 1500 ton hydraulic pull-down press that was installed in 1982. Two Glama manipulators, installed in 2006, are located on either side of the press and move the steel from side to side under the dies. The press operator controls the movement of the press, both manipulators, the automated die slide, and other ancillary equipment.
This press is ideal for producing long bars and billets. Specialty swage die tooling is available to facilitate smoother surfaces than can typically be obtained with flat dies. This means better size control and more efficient stock removal.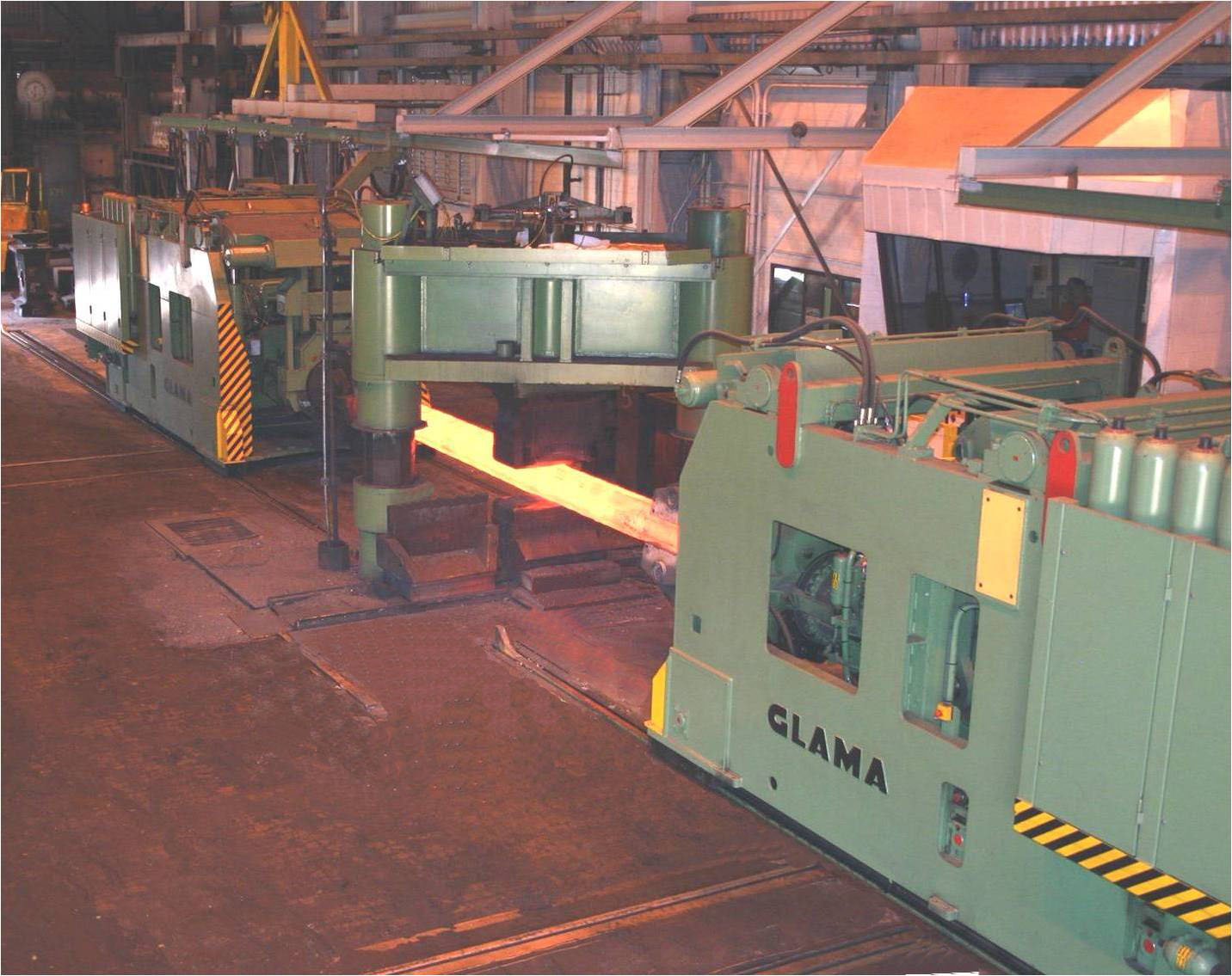 4500 Ton Press
Operated in cooperation with a partner company, the 4500 ton press is serviced by 2 - 50 ton mobile manipulators. This press has been operational since 1998 and was fully rebuilt in 2013.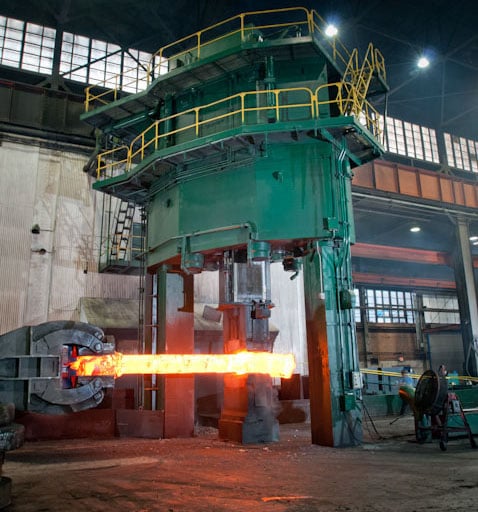 5000 Ton Press
A mobile manipulator capable of lifting 150,000 pounds transfers ingots from the heating furnace to the press. The 5000 ton push-down press has four columns and a moving crosshead. It is powered by 8 - 600 horsepower axial piston pumps. A fast forge valve provides the capability for high speed plannishing. The press has 180 inches of daylight and 120 inches between columns.
The press is equipped with an 8-station tool change magazine that allows for quick die changes. The top die has the capability of 360 degrees continuous rotation with locking mechanisms at 0 and 90 degree positions. Press controls provide enhanced diagnostics, on-line drawing viewer, and 12-station oscilloscope.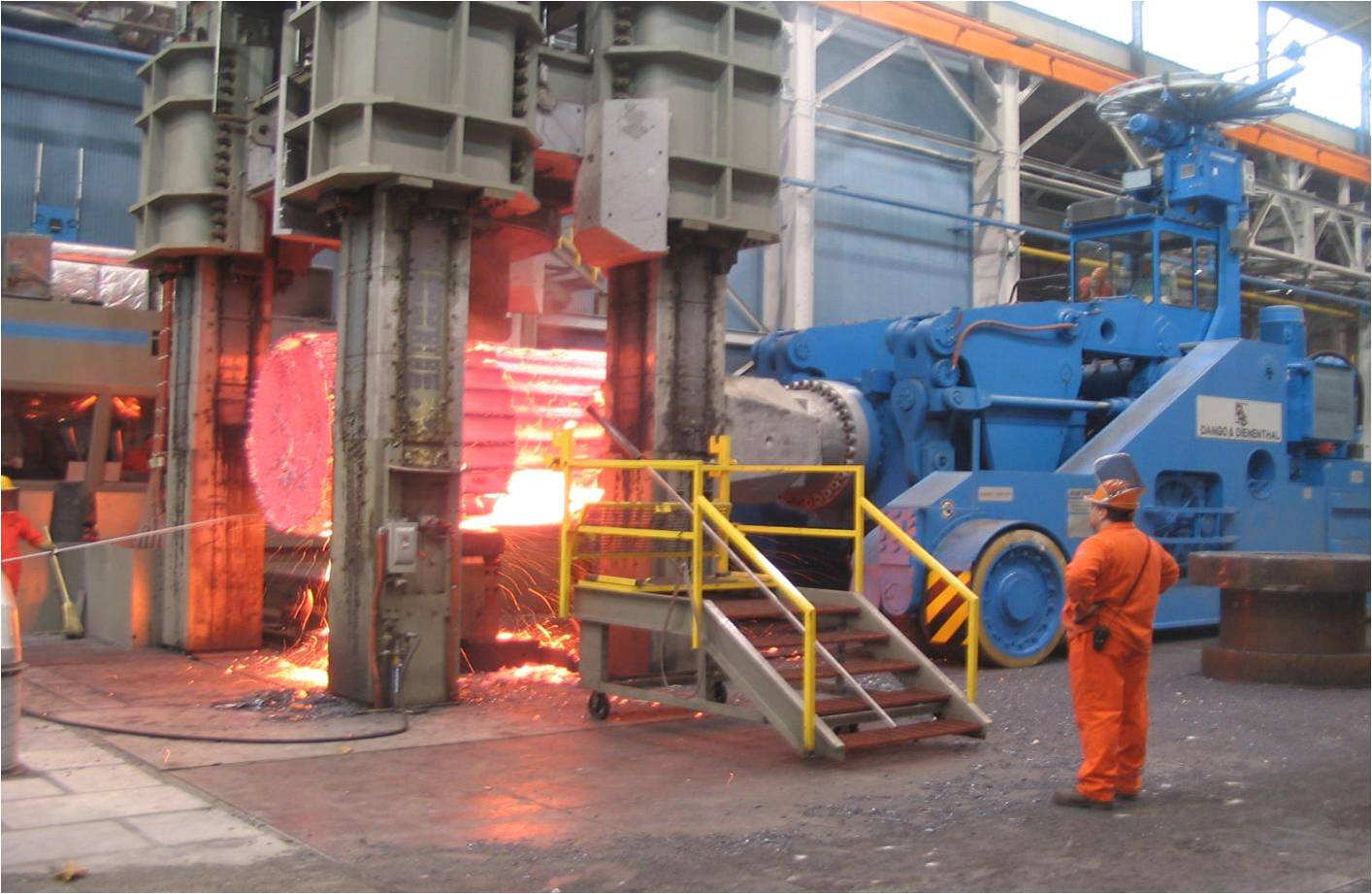 Conversion Services
While we take pride in the fact that we have superior steelmaking abilities, we understand that our customers occasionally have the need to source ingots elsewhere. If you would like us to quote forging conversion for your steel, titanium or aluminum ingot material, give us a call today!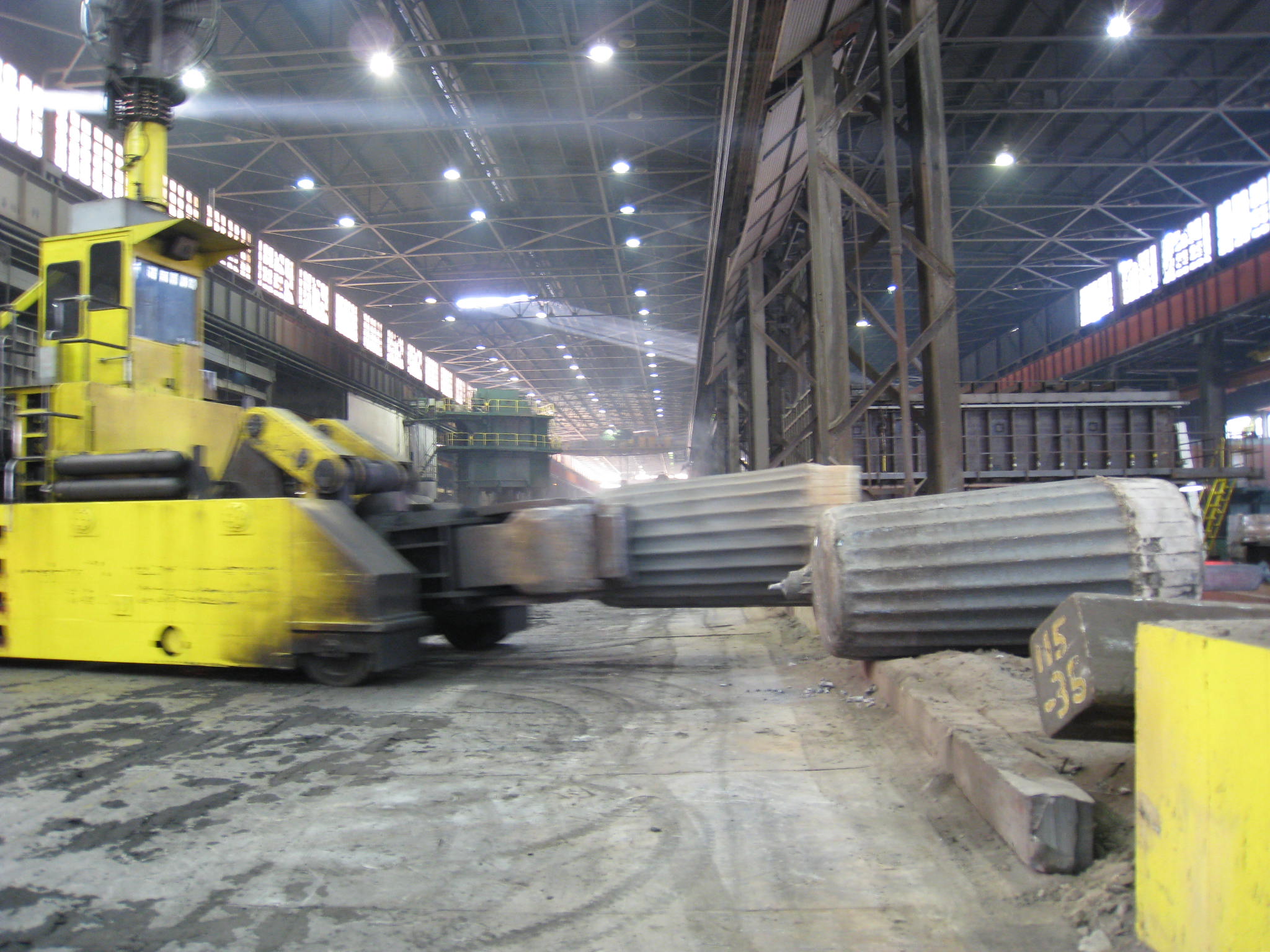 Diverse Product Offerings
---
Our 100 years of forging experience coupled with the latest production techniques ensure that you get the quality product that you require. Our superior due date performance ensures that you get it when you need it.