Sound Centered Billet
ELLWOOD City Forge Group is the leading supplier of forged billets in North America. Our high quality steel, coupled with quick reliable lead times, makes us the billet producer of choice for open-die, closed-die, ring rolling, and extrusion applications. We routinely manufacture rounds, round cornered squares, and rectangles in sizes from 6 inches through 70 inches in carbon, alloy, stainless, aluminum and high nickel alloys.
We use only superior quality steel for our forging billets. All of our steel is electric furnace melted, ladle refined, vacuum degassed and bottom poured. Close chemistry control can provide steel that meets more than one SAE grade, such as 4140/4142. This means less inventory, more predictable heat treat response and chemistries that are customized to your specific requirements. Additional refining, via Vacuum Arc Remelting (VAR) or Electro Slag Remelting (ESR) can also be provided, when required. We have many electrode sizes available to handle most customer requirements.
The use of swage dies on our 1500 ton press produces round billets with smoother surfaces than can be achieved with flat dies. Each billet is forged, slow cooled, and sent to our "Billet Cell" for final processing, including spot or 100% condition grinding. Our technologically advanced manufacturing system ensures accurate and fast shipment, bringing your product to market faster.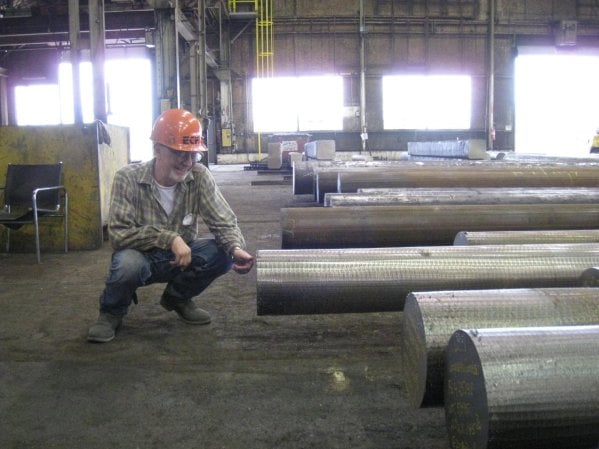 Diverse Product Offerings
---
Our 100 years of forging experience coupled with the latest production techniques ensure that you get the quality product that you require. Our superior due date performance ensures that you get it when we you need it.