Custom Forged Shafts
ELLWOOD City Forge Group produces open-die forgings and machined shafting customized to your exact specifications. Our forgings are used in the toughest, most demanding industrial situations. Applications include mining, metalworking, steelmaking, power transmission/gearing, oil and gas production, papermaking, power generation, engines, compressors, pumps, industrial fans and shipbuilding.

We also offer extensive machining capabilities, including CNC and conventional lathes for rough and semi-finished products.
Typical Custom Forged and Machined Shafting
Press Columns

Fan Shafts

Turbine Rotors

Work Roll Blanks

Printing Press Cylinders

Pinions

Electric Motor Shafts

Corrugating Rolls

Elevator Shafts

Top Drive Components

Swivel Stems

Drill Bits

Caster Rolls

Compressor Shafts

Steel Mill Mandrels

Steel Mill Spindles

Rudder Stocks

Ship Shafting

Hoist Shafts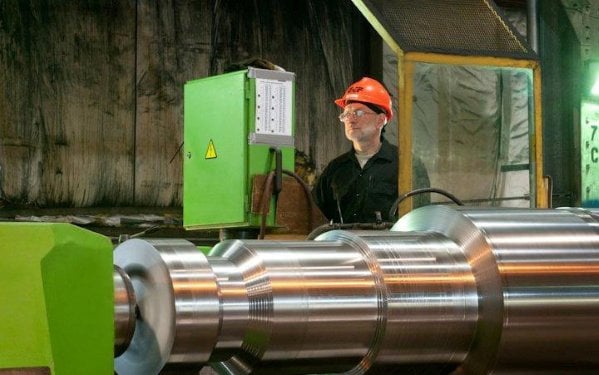 Diverse Product Offerings
---
Our 100 years of forging experience coupled with the latest production techniques ensure that you get the quality product that you require. Our superior due date performance ensures that you get it when you need it.