High Quality Bar
ELLWOOD City Forge Group manufactures bar from carbon, alloy, stainless, aluminum and nickel alloys using electric furnace, ladle refined, vacuum degassed steels in weights up to 60,000 pounds, lengths up to 57 feet long and diameters from 6 inches to 70 inches. Additional refining via Vacuum Arc Remelting (VAR) or Electro Slag Remelting (ESR) can also be provided when required. We have many electrode sizes available to handle most customer requirements.

ECFG's forging facility consists of three hydraulic presses from 1500 to 5000 tons. Our standard practices ensure all bars receive adequate forge reduction--all bars are ultrasonic tested to assure sound centers.

We offer complete heat treat capabilities including anneal, normalize and temper, solution treatment, quench (polymer and water) and temper and stress relieve. Our testing and inspection capabilities include chemical analysis, mechanical testing, nondestructive testing including Level III ultrasonic, penetrant testing, and magnetic particle testing.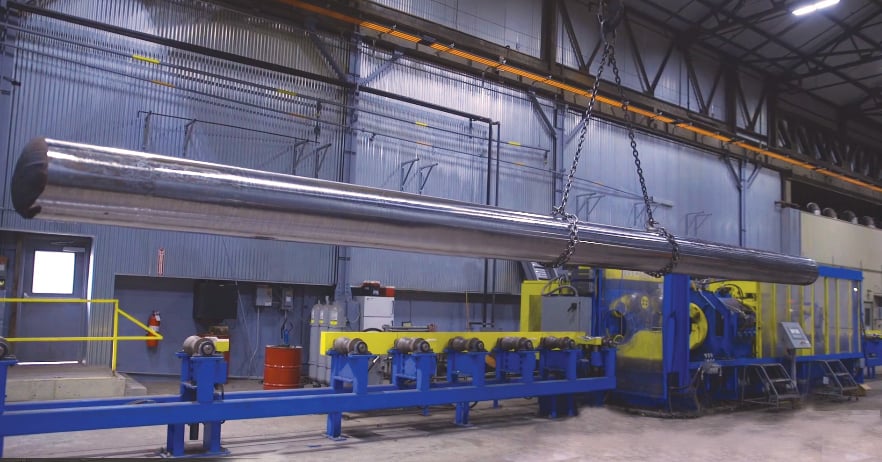 Diverse Product Offerings
---
Our 100 years of forging experience coupled with the latest production techniques ensure that you get the quality product that you require. Our superior due date performance ensures that you get it when you need it.