Aerospace Forgings
ELLWOOD City Forge Group is proud to support the aerospace industry by offering a wide variety of premium open-die forgings for our customers' most critical applications. Our robust manufacturing techniques, coupled with our integrated remelt capabilities, makes ECFG a leader in the aerospace industry.
We serve the commercial and defense aerospace industry by offering forged solutions including bars, billets, blocks, landing gear preforms, custom forged products and highly engineered fabricated components to our customers' specifications.
We are a valued supplier to aerospace steel service centers, offering the ability to certify our material to multiple specifications. In addition, we are expanding our bar size capability to be able to offer the smaller common sizes that many service centers routinely stock.
We have extensive experience in providing remelted materials, providing over 8,000,000 pounds per year for more than 15 years to major aerospace customers.
ELLWOOD's investment in a new remelt shop allows us to offer fast, reliable and consistent deliveries to our customers for the long term. The installation of multiple electro-slag remelt (ESR) and vacuum arc remelt (VAR) furnaces provides a significant capacity increase over current supply.
ECFG can offer aerospace materials in the common grades below or to your customized chemistry. Our in-house stock and standard grades of steel mean no minimum quantity in most grades.
300M

4330V VAR
4340 VAR
D6AC VAR
15-5PH VAR
17-4PH VAR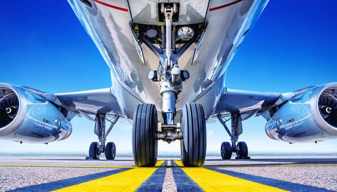 Proud to be AS9100!
---
We are AS9100 certified! ELLWOOD City Forge Group is committed to providing our customers with the highest level of quality on every order. AS9100 is based on ISO9001 with additional requirements established by the aerospace industry in order to satisfy strict DOD, NASA and FAA quality standards. We are NADCAP accredited for mechanical testing and ultrasonic testing (contact method). We continue to seek additional capabilities and certifications ... additional non destructive testing certification coming soon!