Forged Shafts
With over 100 years of experience producing single, double and multi-throw crankshafts and eccentric shafting, ELLWOOD City Forge Group is the industry leader for this specialized type of forging. Available in all sizes and dimensions for a variety of applications, ECFG can produce crankshafts and eccentrics in weights up to 60,000 pounds and lengths to 57 feet.

ECFG forgings are found in very large V-type engines, mechanical presses, natural gas, oil and other fluid transmission compressors, tri-, quinti-, and septiplex style pumps, and all types of mechanical equipment such as shears and rock crushers.

ELLWOOD is one of the world's only remaining producers of large, multithrow crankshafts. High quality crankshafts, forged with continuous grain flow, are strong enough to stand up against fatigue on even the most demanding commercial and industrial applications. Crankshaft and eccentric forgings can be made from a wide range of carbon, alloy and stainless steels, custom engineered by ECFG metallurgists to provide the optimum balance of mechanical properties and machinability.
ELLWOOD business unit, Ellwood Crankshaft Group, is the world's largest manufacturer and remanufacturer of crankshafts. ECG serves customers from multiple facilities in Pennsylvania.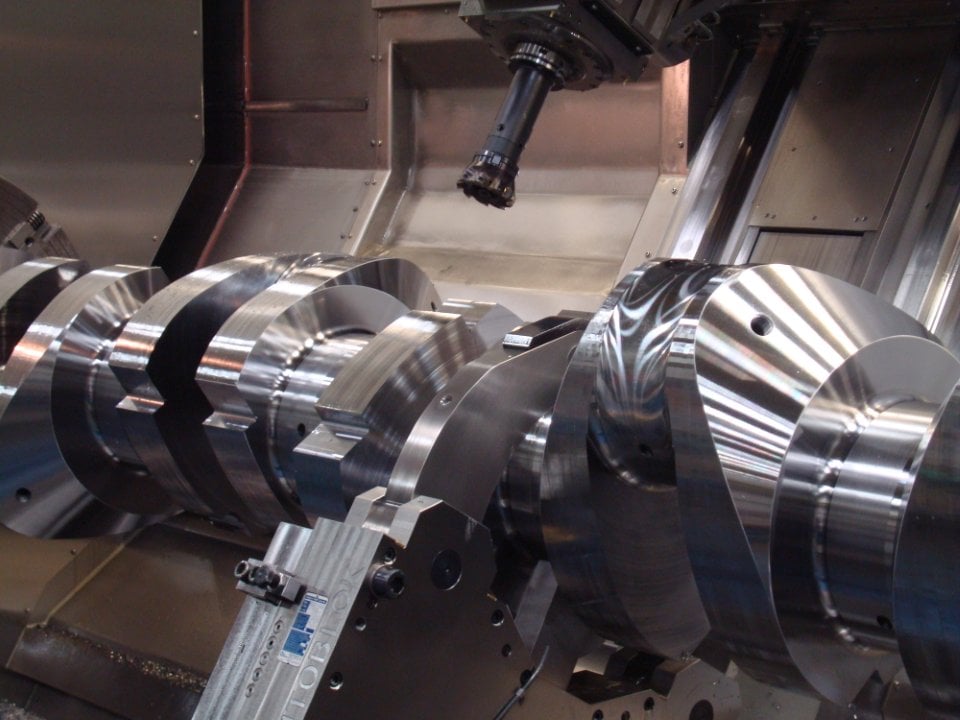 Diverse Product Offerings
---
Our 100 years of forging experience coupled with the latest production techniques ensure that you get the quality product that you require. Our superior due date performance ensures that you get it when we you need it.