Company Overview
ELLWOOD City Forge Group's facilities are designed to meet our customers' requirements for high-quality products, reliable due-date performance and world-class service. Operating from two forging manufacturing locations, our facilities include:
Three modern oil-hydraulic presses with capacities up to 5000 tons
Heat treating furnaces calibrated to the latest revisions of MIL-H-6875 and API 6A
Water and polymer quenching facilities
A wide range of machine tools, including lathes, milling machines, peeler, and saws
Metallurgical laboratories capable of testing and certifying in accordance with just about any customer specification
Dependable market-focused sales teams
Because both ECFG's manufacturing divisions have the ability to forge, heat treat, and machine, this gives us flexibility and redundancy to handle almost any situation.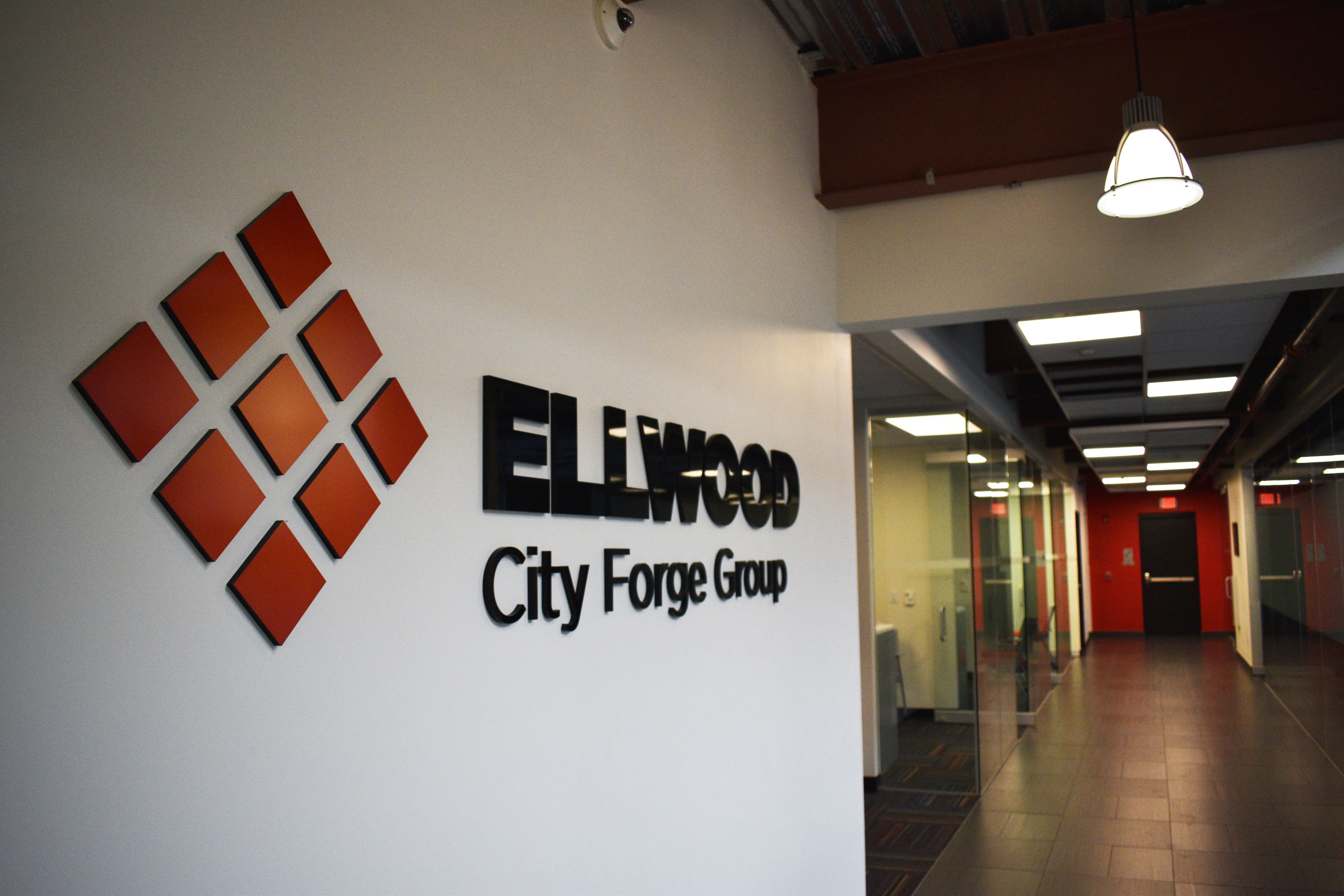 ELLWOOD CITY FORGE GROUP - ELLWOOD CITY
Located at the original site, ECFG-ELLWOOD CITY has operated in Ellwood City, Pennsylvania, since 1910. ECF is home to the 1500 ton Demag press and has extensive heat treatment and machining capabilities.
ELLWOOD CITY FORGE GROUP - NEW CASTLE
Specializing in the manufacture of our largest open-die forgings, ECFG-NEW CASTLE is located in New Castle, Pennsylvania. Forgings up to 70,000 pounds and 57 feet in length are forged, heat treated, and machined at this modern facility.
North American Forgemasters
---
ECF has been a 50/50 partner in North American Forgemasters for over 20 years. Operating a 4500 ton open-die forging press, NAF is located in New Castle, Pennsylvania, adjacent to the ELLWOOD City Forge-New Castle facility, as well as ELLWOOD business unit company, Ellwood Quality Steels.
In 2016, a new forging complex was built by the partners. This new facility houses a 9000 metric ton open-die forging press, as well as ancillary equipment to forge cross sections up to 186" and ingots up to 170 tons!