Superior Steelmaking
Fluid end quality begins with high quality steel. ELLWOOD leads the industry with two modern steelmaking facilities with the capability to produce carbon, alloy and stainless grades with tight tolerance steel compositions. Steel scrap is melted in ultra-high power electric arc furnaces and then refined using advanced ladle metallurgy. Vacuum degassing and vacuum oxygen decarburization (VOD) processes assure optimum steel cleanliness.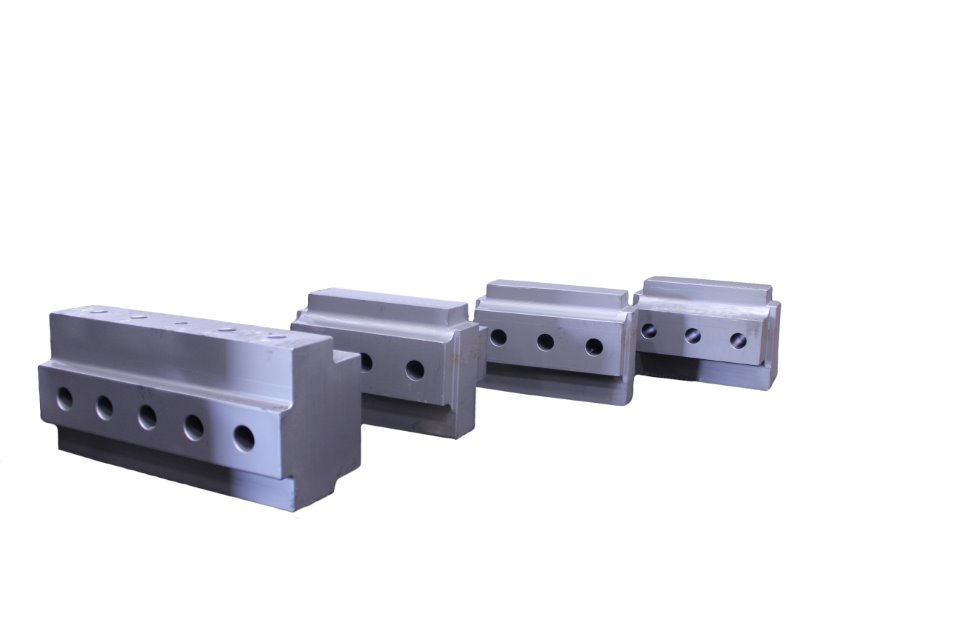 Just What You Need
At ELLWOOD, we understand that you have unique needs. That's why we offer a variety of grades from which to choose. Don't see the grade you like? Just ask. Having our own steelmaking facilities means that we can customize a grade to match your needs.
Alloy "Carbon" Blocks - High quality 4330 modified alloy steel offers reliable performance in non-corrosive applications.
15-5 PH Stainless - Industry standard 15-5 PH stainless steel is a reliable, corrosion resistant material utilized in a wide variety of applications.
Ellwood OPTI-FRAC® - Our optimized stainless steel offers maximum corrosion resistance and high toughness levels for the most challenging applications.
Ellwood ECO-FRAC™ - Economical stainless steel offers corrosion resistance, as well as strength and toughness for many applications.
Products
We can offer blocks in any condition. Just send us your drawing and specification today!
Rough — Bored or Solid

Semi-Finished
Finished / Turnkey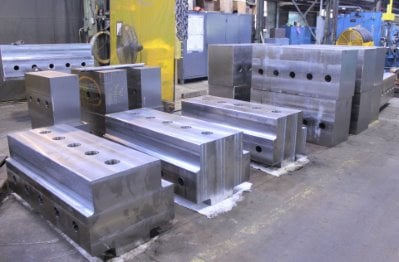 Diverse Product Offerings
---
Our 100 years of forging experience coupled with the latest production techniques ensure that you get the quality product that you require. Our superior due date performance ensures that you get it when you need it.